THE ARTIST GENNADY KIRICHENKO
---
CLASSICAL REALISM
still life
Gennadiy Kirichenko born in the city of Luhansk of the Ukrainian SSR in 1968. Draw Gennady began very early. The artist recalls how once, walking with his father in the Park, he saw the artist drawing pencil barrel oak. The boy was amazed by the meticulous work of the artist and the magic happening in front of him. And the father said to his son that he can, if will be hard to do. With these words, he inspired Gene and the boy became engaged in the art Studio, and a year later went to art school for children.
growing up, Gennady had arrived in Lugansk (former Voroshilovgrad) art College, which graduated in 1987.
Then there were two years of service in the border troops. Then began the notorious 90-е years when Gennady had to work as a miner, and advertising Manager, and in a law firm, using every opportunity for making a livelihood. But by the end of 90-х became he became increasingly aware that like all-таки to do professional art.
Since 1996 Gennadiy is a member of Lugansk municipal Creative art Union of craftsmen and artisans. Since 2003, joined the Creative Union of artists of Russia and International Federation of artists.
Gennady Kirichenko regularly collaborates with galleries of Ukraine, Russia, USA. The artist works in the style of classical realism. Favorite genres @- plein air landscape and still life. His work is characterized by meticulous attention to detail, color accuracy. The artist admires nature, admires it and seeks to convey this admiration for the beauty of nature in his paintings.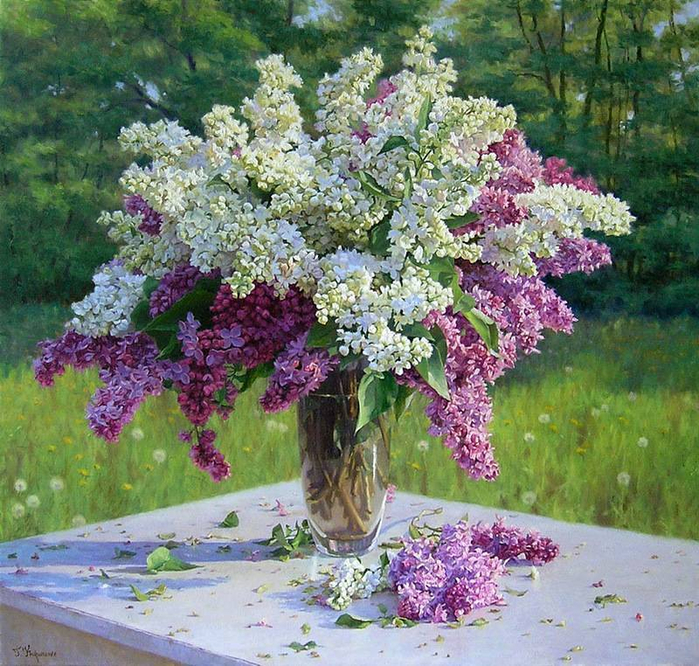 a Bouquet of lilacs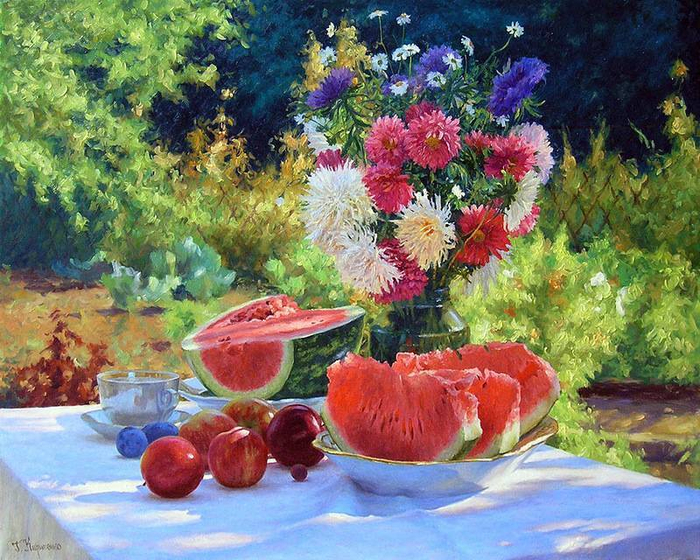 still life with watermelon 2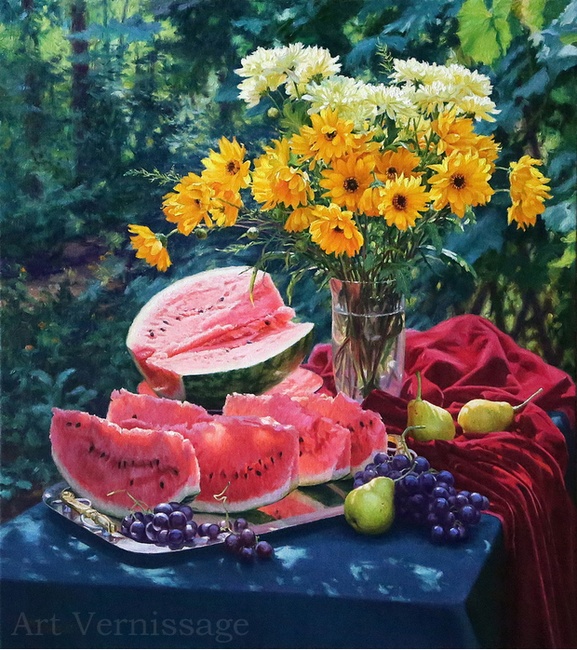 the August summer
Source →http://art.mirtesen.ru/blog/43726484623/Tvorchestvo-hudozhnika-Gennadiya-Kirichenko
Link to original
Комментарии