Eva Ionesco
---

?

post about whether the art of photography famous photographers whose subject matter - naked children - caused a lot of comments. That? Very bad theme? was presented and the most scandalous series:? Eve? Irina Ionesco.

?

watching a movie? Spielen wir Liebe? (Bad, IMHO, in every sense, 1977), I realized that his heroine, Sylvia somewhere seen. What in the credits? ? Silvia - Eva Ionesco?.

?

So, my mother -? Irina Ionesco. Parisian Romanian roots, photographer. Daughter became a favorite model from 5 years old. Series? Eve? caused a scandal in Paris. I. Ionesco accused of child pornography. To be precise, no more than child erotica.

?

At age 11, Eva, a couple with Lara Wendel is the same age, played in? Spielen wir Liebe?, which causes a scandal in Germany. The third character - a 14-year-old Martin Loeb. The film was made with the screens - a limited showing. Then Eve poses for the Italian edition? Playboy? 1976, becoming the youngest model in the history of the magazine. Shot her? Still one? Jacques Burbulon. I think this room - a great rarity.

?

Both girls are actresses, but not too famous. And more to porn were not.

But the buzz around SwL lasted long. In 2006? (!) The film finally found pornographic. Who would doubt. Now the plant can only per-view ... and footage from the film, and photographs from the series? Eve? often serve as the basis for the removal of material from the Internet.

Dispute completed: ba-a-ad, very bad. There was one small question ...

?

... ... ... ... ... ... ..

In a career of Eva Ionesco's no 1 movie. And this is a great loss to art. Of course, the film adaptation? Lolita?.

Why Nabokov's famous novel? Because in our time, almost did not have any prohibitions. And this is - on this prohibition, and this desire. Maniacs - any amount - but they have no interest. Maniac - it is something on the side. Nabokov's hero - not a maniac. He ... honestly? Yes, the same as we are.

This is probably the last novel about True forbidden desires.

....

American film adaptation? Lolita? bad. Actors. Both the movies. But in 1977-79? Lolita? really could be a masterpiece. With Eva Ionesco and Max von Sydow. Eva with her puffy, pouting lips - this is pure Lolita, a sort of? Malvina with blue hair?.

?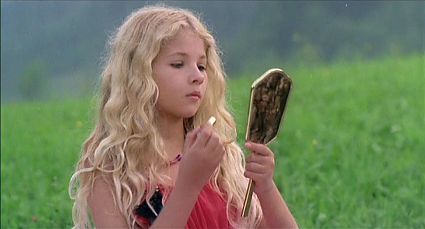 ?
< p>
?

Von Sydow, as he played in? "Der Steppenwolf? Haller, has the charm of the hero of Nabokov and his reticence:

?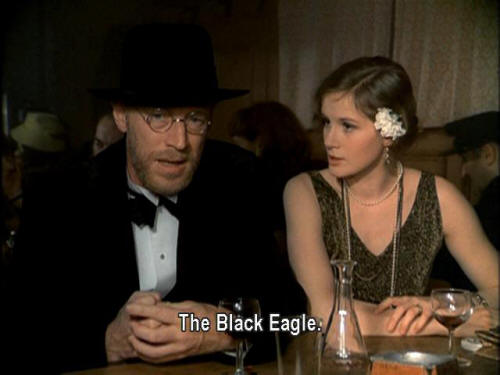 ?

?

What a huge moral problem would arise before the critics! Recognize pornography ... a masterpiece, eh? Thank God, they can sleep peacefully. There is no such film.

?

I think in 10 years? Lolita? try to implement - with 3D-shnoy heroine. And again we see on the screen ... Eva Ionesco.

?
Link to original
Comments