Language of the soul Nicole Mizoguchi (Nicole Mizoguchi).
---
Nicole Mizoguchi - an artist from the United States - was engaged in arts and crafts since childhood, then in high school and in college majoring in"Graphic design and illustration ." Despite the fluency technique of painting , she studied for a long time to express the movement of the soul and create spiritual art.She wanted to learn how to transmit light , invest in their work and more energy.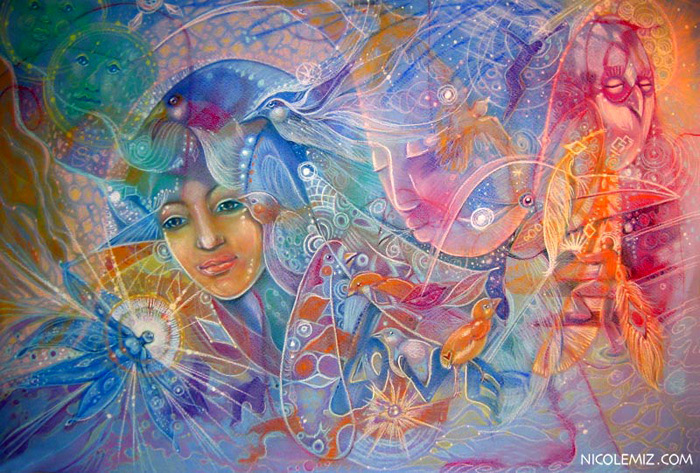 " Love"
About his creative method Nicole says so :
"Everyone has the power (goal or talent) to be implemented in this world. My power to create art.Through art I soar into the world of imagination and scope of the soul , traveling far beyond everyday reality.I merge with the divine creator and discovering the beauty that fills me with awe.My hands are trying to translate received grandiose vision , and with simple tools , pastels and paper , I create magic".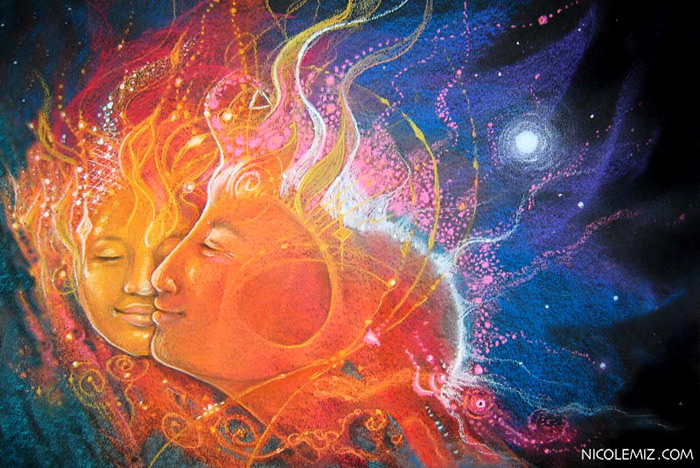 " Fire bliss"
" Language is for the soul beyond words , and I can not explain it. But I do my best to translate it into the language of art to share with the audience. Art speaks to you , radiating energy and inspiration. I hope you feel it and inspire you to enjoy and share their own strength".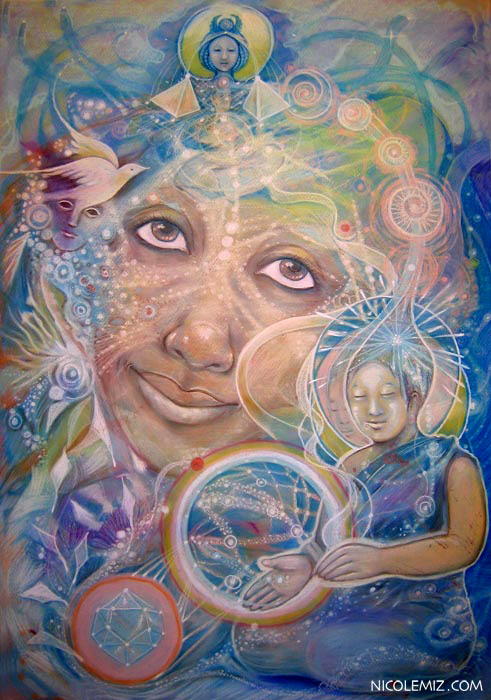 "Building a new reality"
artist does not consider his religious art , although present in her works the angels , God, deity and his mother Mary.These images of her understanding symbolize such a high state of spirit, compassion , love and purity.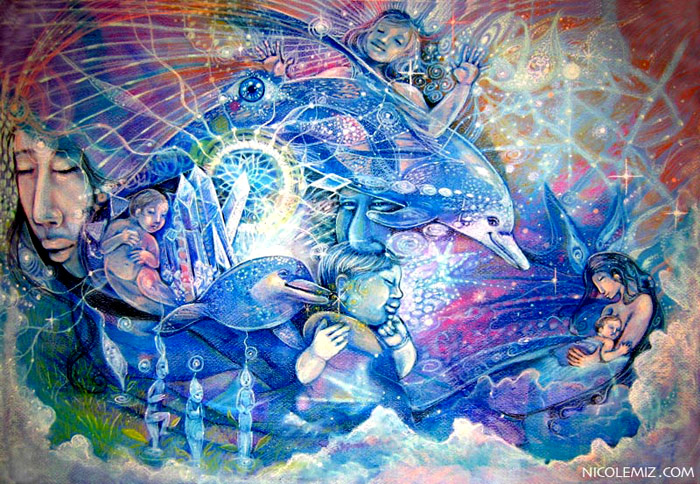 " paradise"
" Since childhood, I was brought up in the spirit of Christianity. Growing up, I found wisdom in many of the world"s spiritual practices , including Buddhism , Hinduism ... I believe that enlightenment and self-improvement on the merits - the individual search for truth and higher wisdom ," - says Nicole.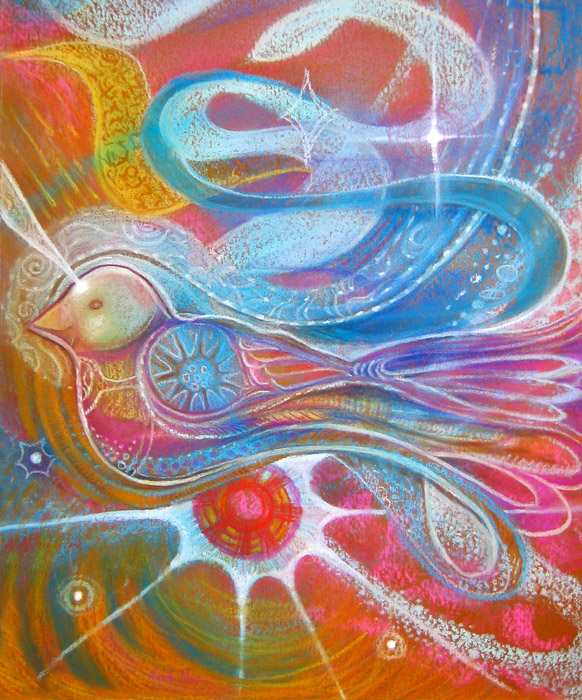 "Before the flight,"
Asked"Why does it work so many human faces ?"Nicole says,"I love people ! Face and especially the eyes , are important to me.Face image - a way to help us to look into our souls.Images in my art , like a mirror , reflecting different aspects of humanity. Thus, we see ourselves in the best light and inspiring to live as brightly.Some of my paintings , especially the mandala, all devoid of images and display a different view on the light and soul".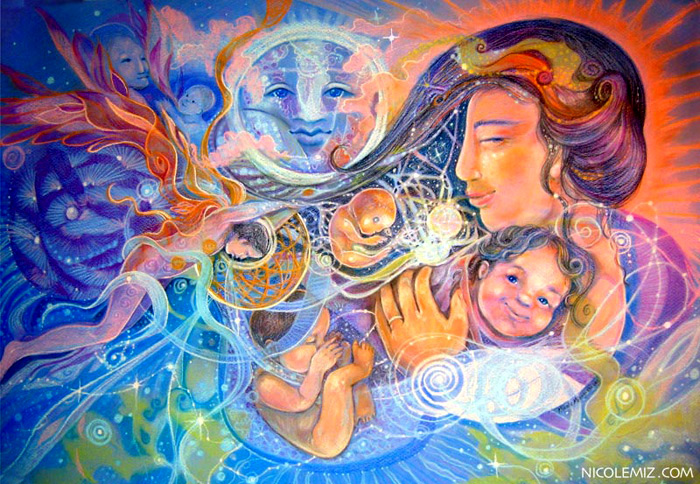 " Angel is born"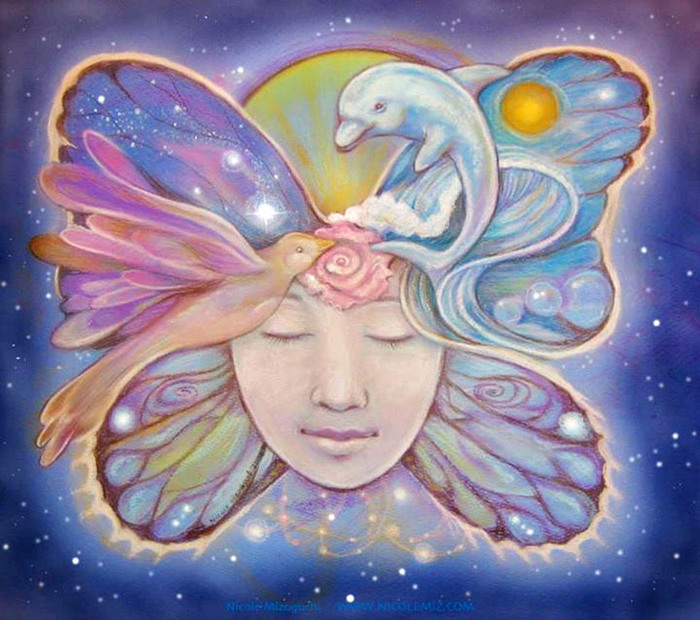 "Galaxy - butterfly"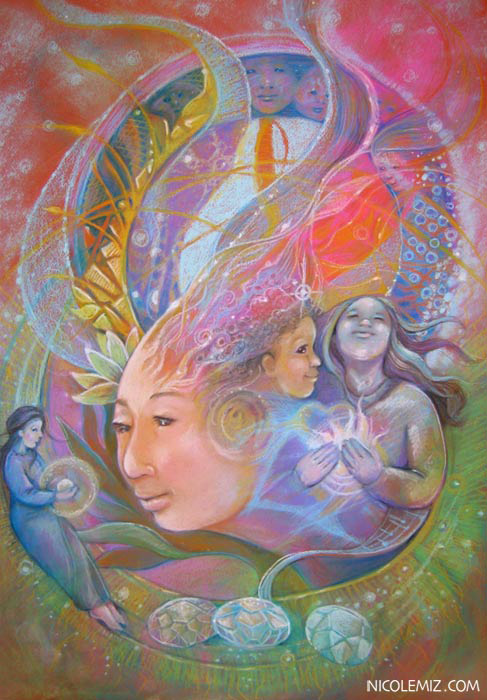 "Self-disclosure"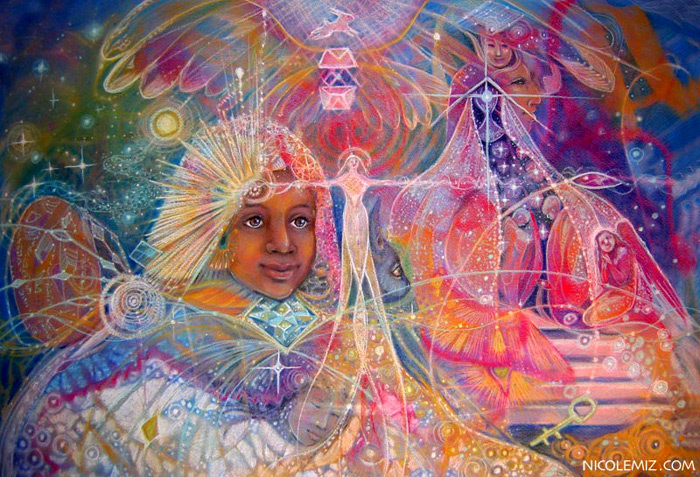 " Behind the veil"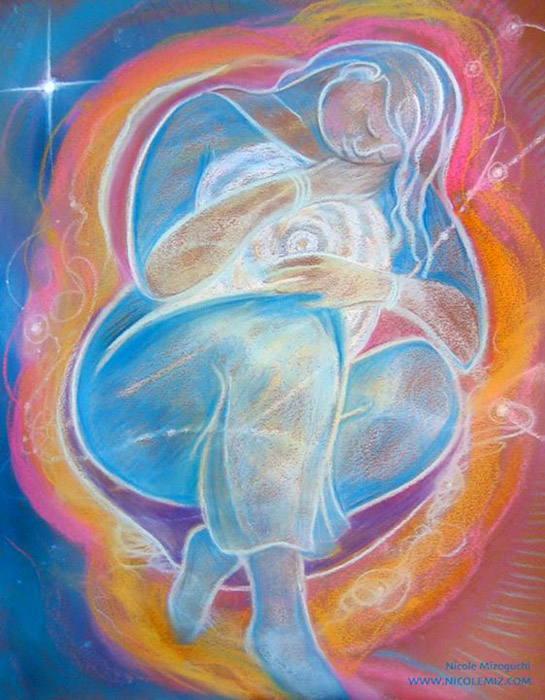 " soul rests"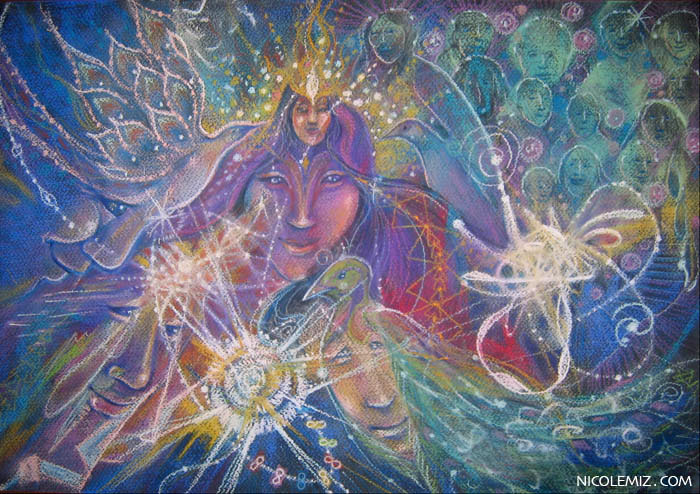 " Dawn"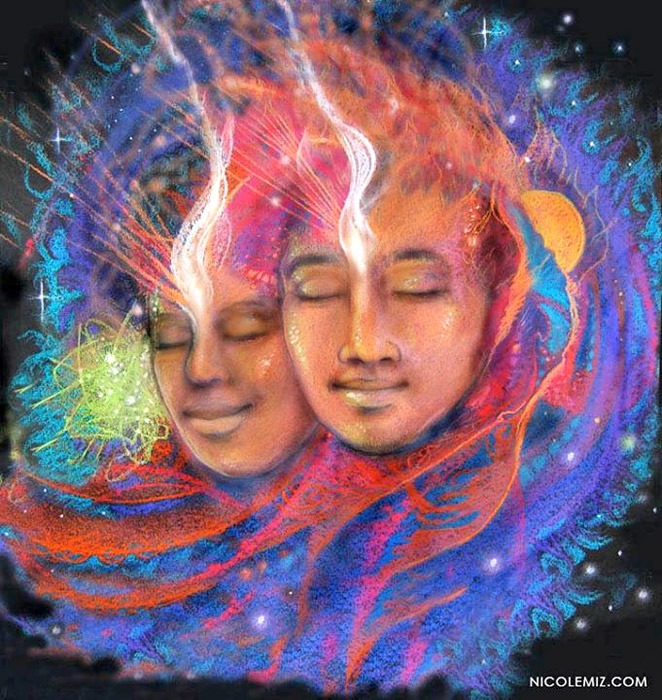 " halves"
Nicole Mizoguchi performs"soul portraits"on order. They can be written even remotely picture.In the process, the artist receives intuitive messages for those whose portraits she performs. Because , along with the visual"decoding"of his inner world , the customer receives exclusive information to work on ourselves.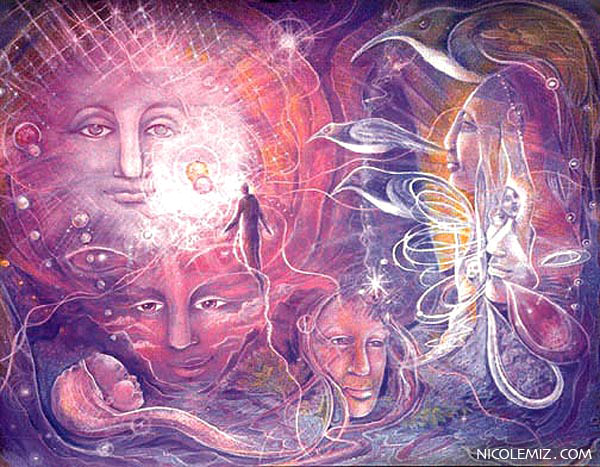 " Mary"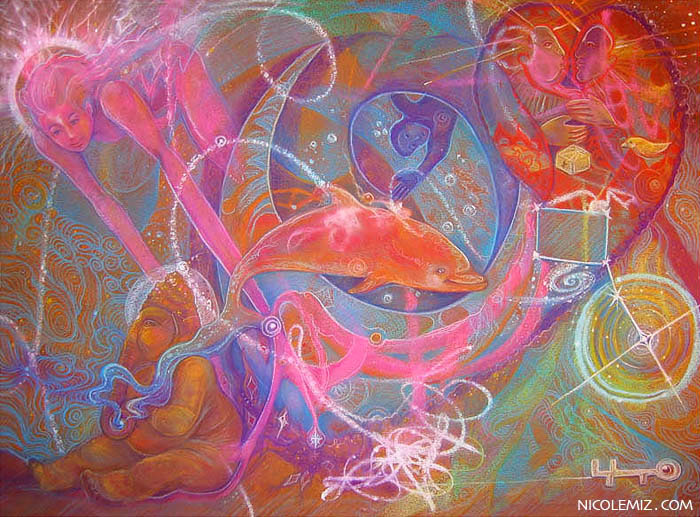 " Janine"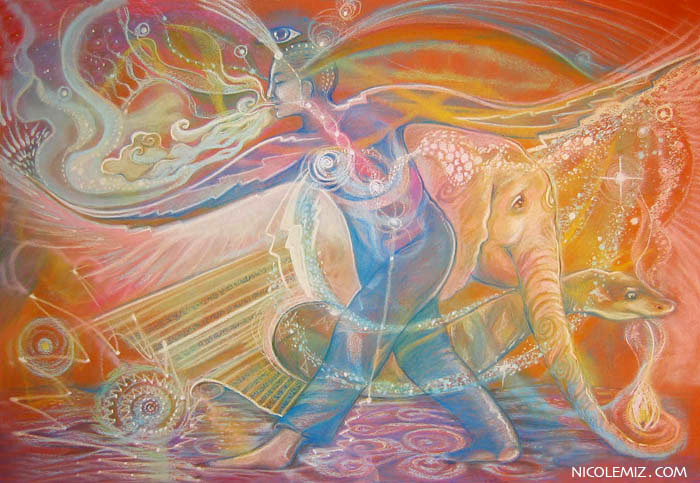 " Jess"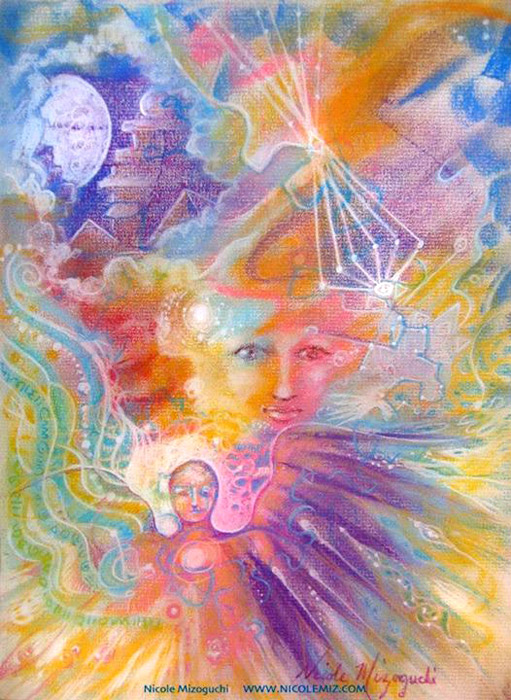 "Atlantis"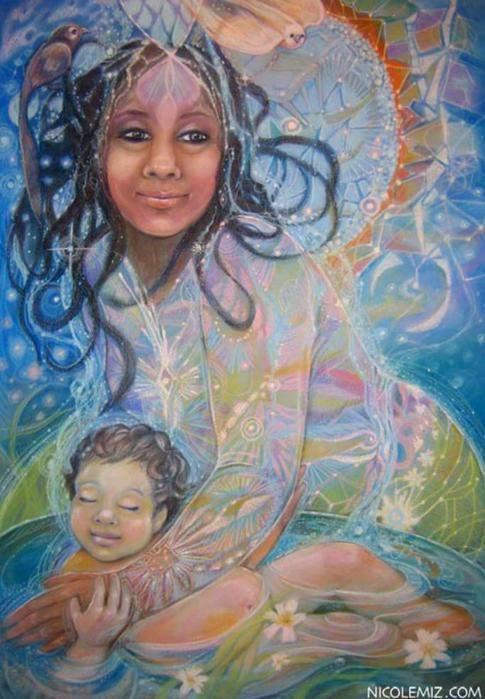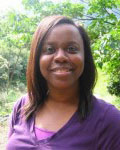 Nicole Mizoguchi (Nicole Mizoguchi)
Source :
http://nowimir.ru/GAL/062008.htm
"Aboveground Gallery"

Link to original
Комментарии