Arts of a doll: a world of strange dolls Dima RV.
---
World strange dolls Dima RV or Male look at the doll.
further the author's text.
Dima RV - famous doll artist who deals with dolls for over twenty years, during which time he won numerous awards in the field of puppetry and conceptual sculptures not only in Russia but also abroad.
One of the few male puppeteers, Dima RV calls doll object, giving huge scope for creativity.
Dolls" Balance »
can try their hand at different qualities, experience yourself as a sculptor, carpenter, cobbler, barber, designer, jeweler . His works are not decrypted literally deprived ordinary concrete.
< p> Fantasy, imagination and originality of the ideas of the artist impress all who see his work.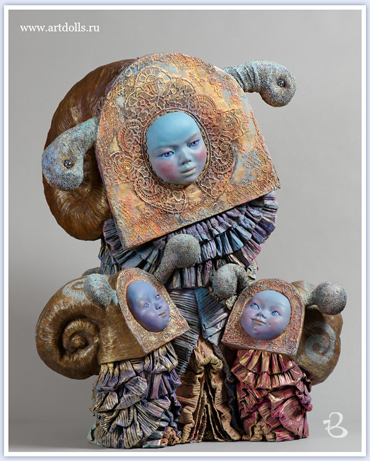 Dolls" AI 1 "
ingenuity, irony, and the filigree of details doll - all harmoniously fused in small figures, made in one piece.
Dolls "Stocking"
author, I believe, is not lost touch with my childhood, while his inner world is in dialogue with the art world, in the context of which he inscribes his work.
Dolls" Shooter "< /span>
< p style = "text-align: center;">
Dolls "Sun"
The images created by man, of course, will be different from the work of a female puppeteer. Curls, ribbons and flowers - not typical accessories for "male" dolls. Dolls Dima RV - beings from another world of dreams and fantasies of the (not always serene).
< p style = "text-align: center;">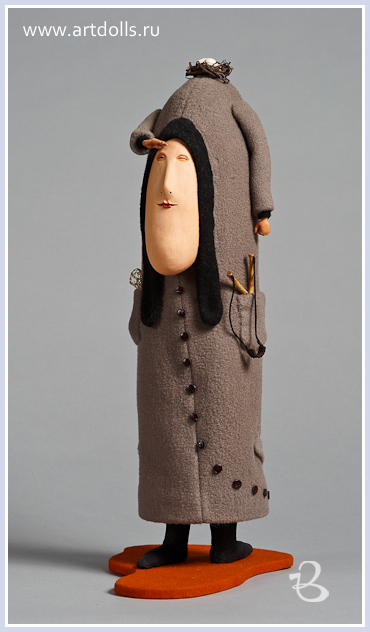 < /p>
Dolls "Smile"
Some see in them only a deliberate desire to shock, those who are able to capture the subtle connections of cultural allusions, be sure to make out in his dolls whole philosophy. Dima is the author of RV trends in the development of the conceptual doll, which is called "the doll without the dolls." His work - it is certain generalized images, so intellectual content that can repeatedly change and development model of an imaginary story around them.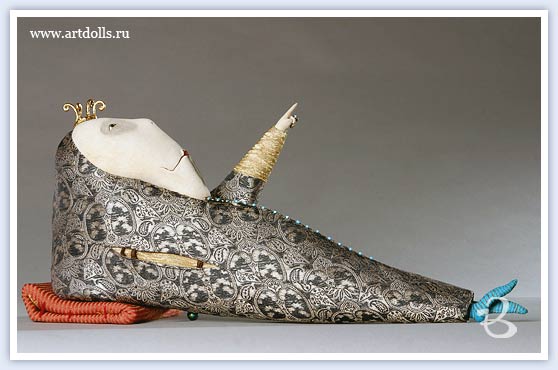 Dolls "The Princess and the Pea"
Dolls "Cheburgen"
I think this doll's will raise the interest of the audience who are likely self-awareness, with knowledge of world culture and understand the art of doll as a full line of fine art, not only limited to the creation of beautiful ladies and kids.
prestigious American Association of Professional artists dolls NIBP ready to take this author in its ranks, though rarely and reluctantly let foreigners in their "cherished field."))) Dima RV made his work to change the attitude of professionals in the West to the Russian puppet art.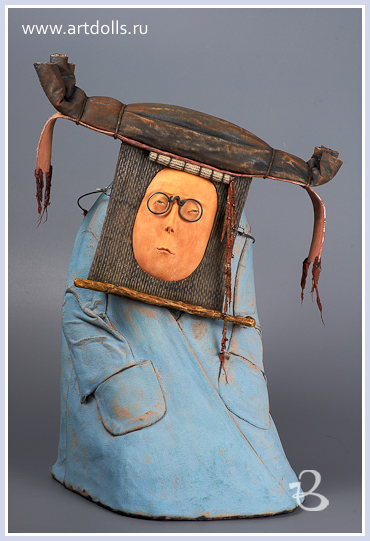 Dolls" Watch "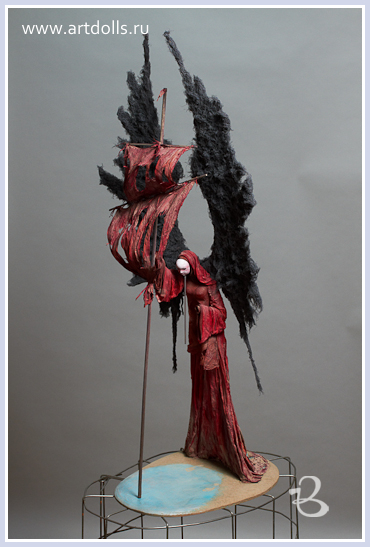 Do not think that the author is not available traditional techniques used by the authors of the dolls. Similar work is also a puppet of Dima RV. True, the author's view of his characters remains the same ironic and unexpected for many.
Dolls Dima RV "Well, brother Pushkin».


(Those dolls that are not under the numbers and names that are known to me, I signed (Irisha)). < /span>
Link to original
Comments